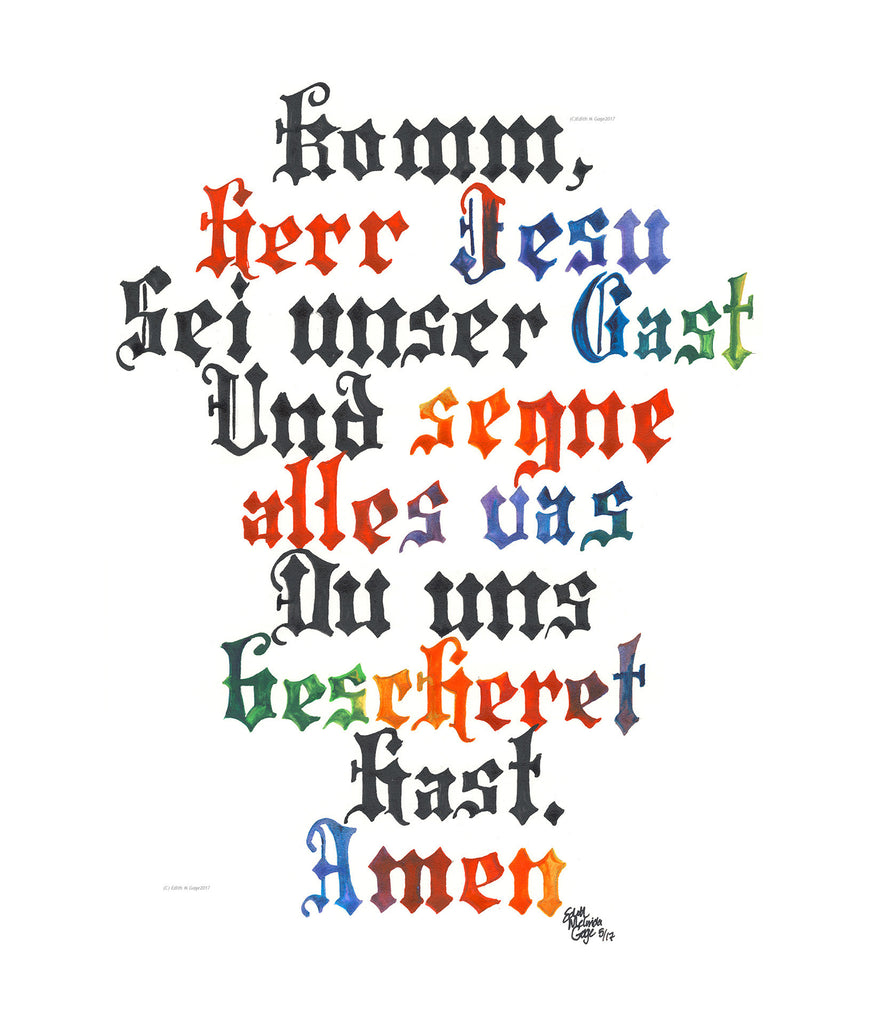 Engaging Faith
Come Lord Jesus - German version
I'm currently living in a community that values its heritage, which is German/Russian.  A member of the community asked me to do the common table prayer, Come Lord Jesus, in the German language.
This print is available as a limited edition (numbered up to 5) on archival 140 lb. watercolor paper or as an open print on archival acid free poster paper.
Two sizes are available. 
A small print which is printed on the archival acid free poster paper is available for $35 and comes to you matted and ready to put in an 11x14 frame.
The original size of the print is roughly 10x12 without a matte and when matted fits into a 16x20 matte.
This print is also available in a set of 5 cards with envelopes. 
The cards are giclee prints, which are printed on acid free, 100 lb. press cardstock in sets of 5 with envelopes.
---
Share this Product
---
More from this collection